"Learn everything you possibly can, and you will discover later that none of it was superfluous."

Hugh of Saint-Victor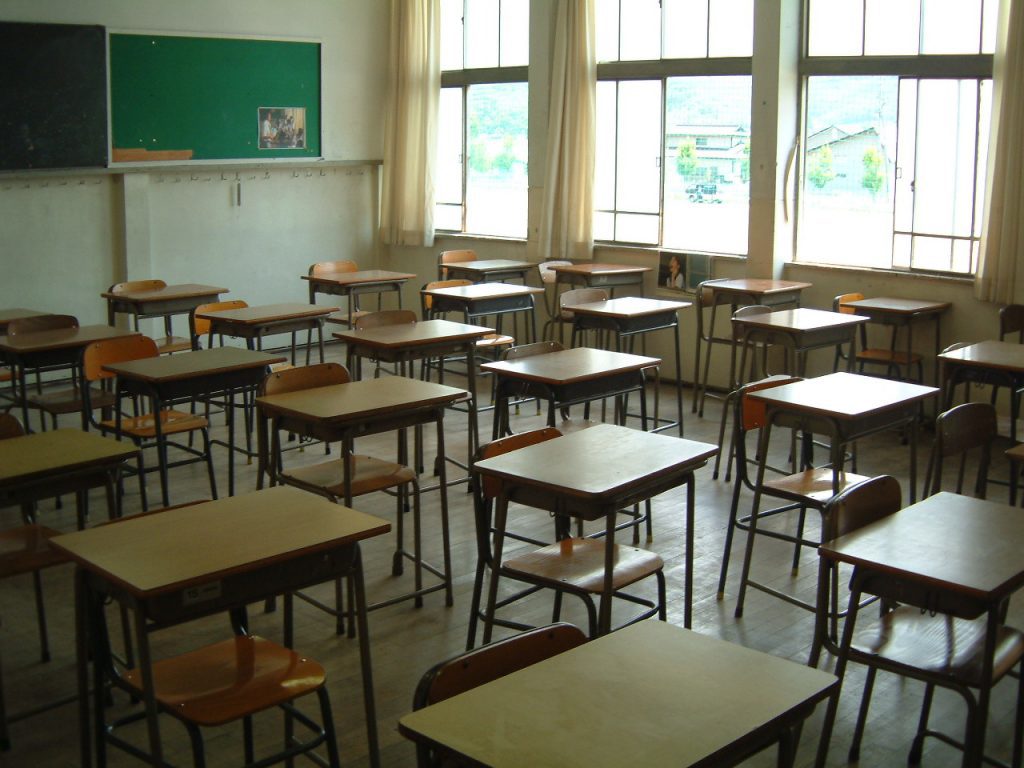 C.C.D. Religious Education
The Confraternity of Christian Doctrine (C.C.D.) Religious Education Program at Saint Rose provides religious education to Catholic children of the parish attending area Public School Systems. C.C.D. education is provided by volunteer educators who have a love for teaching and a desire to share their faith with the youngest members of the Body of Christ. C.C.D. classes not only educate our children about the Catholic faith, but also help them develop and deepen their relationship with Jesus Christ. Part of the program is also designed as sacramental preparation for children to receive the Sacraments of Penance & Reconciliation, First Holy Eucharist, and Confirmation.
For inquiries about how to volunteer or to enroll your children in the C.C.D. program, please contact Mrs. Jeannine Frederick, Director of Religious Education, by phone at 330.545.4351 or by email.
The Registration Form may be found here.
---
Saint Rose is still enrolling for C.C.D. at this time. or more details or to enroll your student, please contact Mrs. Jeannine Frederick.
Current Protocols for the 2021-22 Religious Education Year
September 1, 2021
Dear Parents,
We are almost ready to begin our new catechetical year! In just a few weeks, we will have our first class from 9:40 to 10:45 a.m. on September 19, 2021. I have enclosed our schedule and our sacramental preparation information. Most of you have registered early, and we appreciate this! It helps to prepare and keeps traffic down on the first few days of class.
This year, as we did last year, we are offering three forms of CCD: in-class (traditional), virtual, or homeschooling. If you have already registered your child and did not specify which form of learning you would like, please let me know so I can get materials to you and set your child(ren) up for a successful year of faith formation. Our virtual lessons will be done through the CCD portion of the St. Rose Website https://strosegirard.com/get-involved/faith-formation-education/religious-education/.
We have some information concerning Covid-19 protocol. According to a recent press release from the Most Reverend David J. Bonnar, instruction for Mass attendance includes: "Those who are fully vaccinated are temporarily encouraged to wear face-coverings while attending Mass or any parish function. Although not mandated, it is strongly recommended for the time being. Those who are unvaccinated are required to continue to wear facial coverings while attending Mass or any parish function." We recently received some additional information regarding masks from the Diocese of Youngstown: "The Department of Pastoral and Educational Services directs that all parish processes for adults, youth and children held inside any parish buildings comply with the mandatory mask wearing by all persons, those unvaccinated, and those vaccinated, until further notice." Therefore, masks must be worn during CCD, Youth Ministry, and sacramental preparation classes.
The safety of the children is important so please note that parents need to walk their children to and from the patio for CCD classes. Please do not have them walking across the St. Rose parking lot to go to or from Mass or to meet you. Also, if your child is unable to come to class, please let me know as soon as possible by email (stroseparishdre@gmail.com) or through the rectory office (330-545-4351). If it's last-minute, you can call the school at 330- 545-1163.
If you have any other questions or concerns, please feel free to contact me. My office hours are 8 a.m. to 3 p.m. Monday through Thursday or by appointment. May we have a blessed year!
Sincerely,
Jeannine Frederick
Director of Religious Education for St. Rose Parish
St. Rose Virtual CCD Classes