"His idea was to found an organization that would direct young men to work in harmony on lines laid out that would conform to the teachings and practice of the Church. … [I]f we should go back and discover what was in the mind of the founder when he was getting it in shape it would be shown that his aim was to draw men nearer to the church and thus make them better Christians and more useful members of the state."

Fr. W.J. Slocum, on Blessed Michael McGivney, Founder of the Knights of Columbus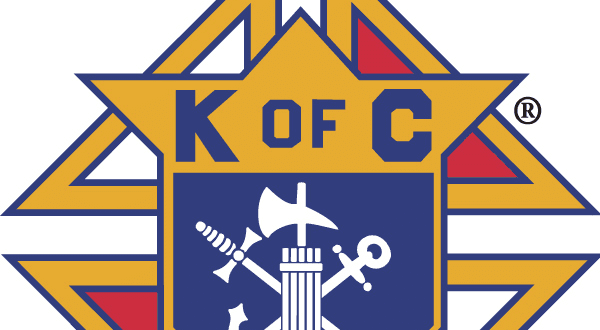 Knights of Columbus Council #2935
The Knights of Columbus is a Catholic fraternal organization dedicated to promoting and conducting educational, charitable, religious, and social welfare works, rendering aid and assistance to sick and needy members and their families, and providing insurance products and annuities to benefit members, wives, and children.
The Knights of Columbus Girard Council #2935 is an active organization in the parish and the wider community that seeks to live the vision of the founder, Blessed Michael J. McGivney, in the world.
For inquiries about joining the Knights, contact Tom McGiffin, Grand Knight of Council 2935, by phone at 330.545.3432.
Ladies Auxiliary of Council #2935
The women of the Ladies Auxiliary of the Knights of Columbus function as the "Strong Right Arm" of the Council. The Ladies Auxiliaries help to promote the spiritual and social well-being for the Knights, Ladies, and their families, and work in conjunction with the Council by assisting the Knights in accomplishing their mission for the good of the Order. The Ladies also provide opportunities to form friendships and serve Christ by aiding St. Rose Church, the wider Girard Community, and each other.
For inquiries or to join, please contact Mrs. Angie Gaul, President of the Ladies Auxiliary, by phone at 330.545.4351.